"It was a pleasure working with the Seamless team on our COVID series. They are super responsive, pleasant, and professional."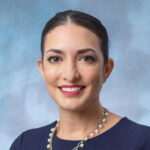 Dawn Bruno, Philly SHRM
"Thank you Seamless Events for the support you provide our chapter. We couldn't do it without you."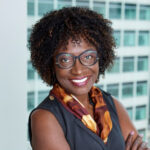 Jackie Linton, Philly SHRM
"Seamless Events did a great job managing our event. We were very impressed with the pivot from a live event to a virtual event. Well done!"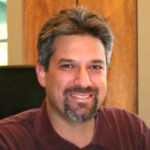 Neil Cohen, AD Together, we win.
"Seamless Events exceeded my expectations completely. As an audience member, you would never know what was going on behind the scenes. It was a smooth and polished presentation from start to finish. Thank you Seamless – you did a really great job!"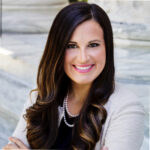 Elizabeth Lynam, Farmers of Salem
"I want to thank Seamless Events on pulling off what must have been a very difficult deliverable. I thought the live stream was great, the videos, the music – all if it. Very well done! Congratulations to you!"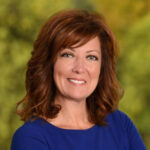 Shelly Azen, un-HR
"Seamless did an amazing job with our event – unbelievable! I truly didn't know what to expect, but the Seamless team completely exceeded my expectations. Great job! I hope the nominees and winners felt special because it was professional, unique, fun, and filled with appreciation. Way to take lemons and make lemonade. You guys rock! I am proud to be on this committee, and thank you all for your wonderful work."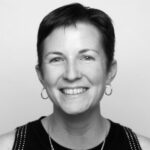 Beth Sinkus, O.C. Tanner
"Seamless has been an invaluable member of the Philly SHRM team and family. Their service is impeccable and their partnership in bringing value and strategy to our organization is what every association needs to be successful."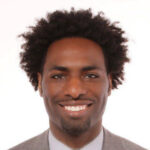 Jameel Rush, Yoh, A Day & Zimmermann Company
"Seamless did a great job with the 2020 HR Person of the Year virtual transformation. They also did a great job of supporting our sponsors and making us feel valued. We will definitely be back next year!"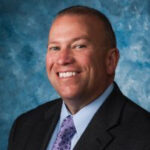 Paul Marion, Lee Hecht Harrison
"Connie and the Seamless Events team are a cherished resource for our ABM team here at Qlik. They call themselves Seamless for a reason! They are an extension of our team, and our customers' assume that they are just another great resource from Qlik. They have helped us convert to virtual, streamline, and accelerate our highly custom executive events. On a daily basis, they ensure that we aren't letting any aspect –big or small– fall through the cracks. I highly recommend Seamless Events if you are looking to plan small, medium, or large virtual events."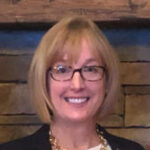 Nancy Harlan, Qlik Business Intelligence Company
"Working with Seamless Events for the past seven years - I appreciate their guidance, high level of detail, flexibility, and team work – which results in our ability to co-host a better event each and every year!"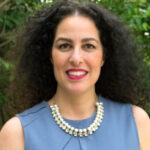 Vered Nohi, Philadelphia-Israel Chamber of Commerce
"I cannot thank Seamless Events enough for their hard work and effort in making our event run as smooth as possible. Thank you for being a part of our dream. The event was a success and it was all because of the efforts made by the Seamless team. We would not have been as successful as we were without partners like you."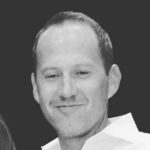 Matthew Hammond, Calliope Joy Foundation
"Working with Seamless Events has been a great experience. Their knowledge of managing conferences, from planning to evaluating, is very valuable to have on our side. The staff is hardworking, personable, and flexible – a true asset to our team."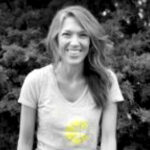 Lisa Towry, Alex's Lemonade Stand Foundation
"Seamless Events has been a sound collaborative partner with the Philly Ad Club for eight productive years, helping to maintain our organization as one of the foremost trade associations in the region. We look forward to continuing to prosper with this rewarding relationship."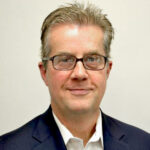 Alan Tempest, Philly Ad Club
"The Philadelphia Society of People and Strategy (PSPS) loves working with Seamless Events. Connie, Brenda, and the team are professional and great to work with – they represent our association well. We enjoy our relationship and look forward to many more years of working together."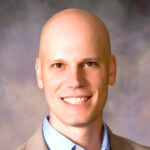 Raymond Lee, Philadelphia Society of People and Strategy
"Seamless is more than an event partner, they are miracle makers! From being on top of every detail to offering suggestions and the latest trends, they have helped us grow our event year after year! The HR Person of the Year Awards could not be the event that it is without their support. The team is passionate about each of their clients, and you can feel it at the event!"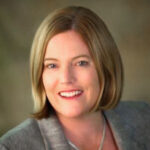 Lisa Sordilla, HR Person of the Year Awards
"Seamless has consistently exceeded my expectations across multiple associations, as both member and leader. They deliver high quality services and are a pleasure to work with."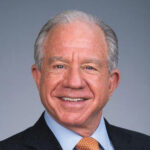 Dean Becker, Adaptiv Learning Systems
"I've had the pleasure of working with Seamless Events in several different contexts, and have always been impressed by their professionalism, responsiveness, and creativity. As president of the Philadelphia Chapter of ATD, I have worked closely with Seamless to organize various events, meetings, and conferences. They were terrific partners without whom I could not have fulfilled my role effectively. As a speaker at the annual Philadelphia SHRM Conference, I am consistently amazed by their attention to detail and tireless work ethic. They are truly the best event and association management company I have ever worked with."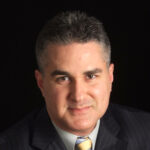 Michael Brenner, Right Chord Leadership
"We cannot say enough nice things about Seamless Events. We had been struggling with managing our trade show for years, so we hired Seamless and are so pleased with all that they do! They are super organized and friendly - even our vendors think they are great! Looking forward to another successful trade show this year and for many more years to come. They really do live up to their name."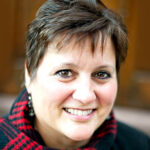 Stephanie Pappas, Diversified Real Estate Investors Group
"After several years of running our event ourselves, the decision to hire Seamless Events helped make our event exceptional! Seamless completely impressed my entire team from the first planning meeting to the actual event day. The whole experience was upgraded for our team and our donors."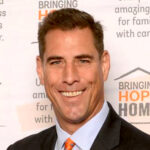 Paul Isenberg, Bringing Hope Home
"Seamless consistently delivers incredible services and is dedicated to providing the very finest results. I don't recommend anyone else except Seamless Events!"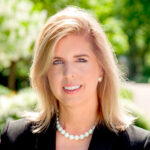 Marcia Zaruba-O'Connor, The O'Connor Group