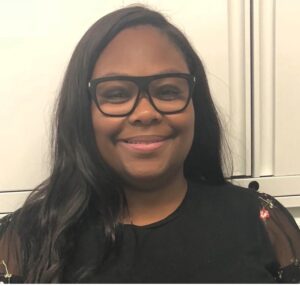 What makes you laugh/smile?
I am big on quality time – so spending time with family and friends makes my heart smile and of course the laughter is inevitable.
If you could have a superpower, what would it be?
If I had a superpower, it would be teleportation. After a long day of work, I'd teleport to a beautiful island and enjoy a virgin Miami Vice on the beach.
What is your favorite vacation when the weather is nice?
My favorite vacation is somewhere in the Caribbean. Barbados and Jamaica are both beautiful islands.
What is one of your favorite quotes?
"Our deepest fear is not that we are inadequate. Our deepest fear is that we are powerful beyond measure." -Marianne Williamson
What is your favorite book?
Something Borrowed and Something Blue by Emily Griffin
What is your favorite restaurant?
My favorite restaurant is TAO
What is your favorite all-time music video?
Remember the Time by Michael Jackson